Description
A classic rough-sawn antique look individually handmade of 100% solid wood, sourced locally with minimum carbon footprint. Great for entrance-halls or dining rooms etc. We can deliver across Ontario or ship across to Canada and US locations see all delivery options at check out.
Customized To Your Style
Choose unfinished, white washed, black-distressed, stains. extra decal-details front and or sides, shelves, other finishes (color, texture, wood type, seat cover textiles) and your custom length-sizes, just ask us.We can also customize other finishes (We can send you a choice of color chips.) and to your specific length-sizes down to inches, just mention it in your email-request.
Bench Width & Seat Depth
The bench is 21" wide or if requested can be reduced to 19"-20" to fit into smaller spaces.
The the seat depth can vary depending on the angle of the backrest it is 15", 16" to 17″ inches deep.
Side-Profiles
Choose from the following profiles: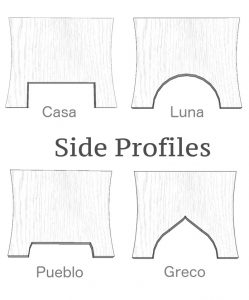 Seat Height
Seat height is measured from floor to seat: 16" to 18" inches. (18" standard for dinning rooms or 16" to 17" for entrances so you don't bend too far. Lower the seat height easier on the back to bend down to put on shoes etc.)
Add Decals
Add decals to your custom benches to make them more rustic style
Choose from middle and two sides. Can be painted or stained.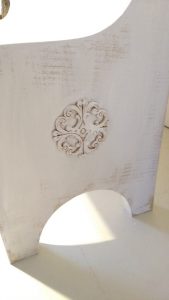 Why Apply final Protective Finish
All benches are painted with 100% durable Acrylic paint or stained.
To protect your bench and the paint you can add a protective seal which waterproofs and hardens your bench finish! We apply this in three layers hence the extra effort with extra drying-time involved costing more.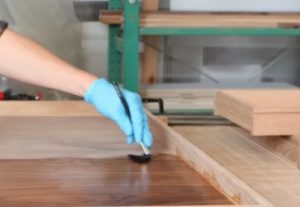 Add Storage Shelves to your bench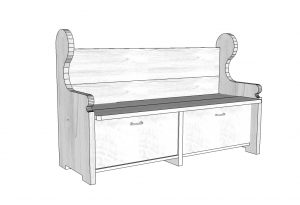 Bench 'Styles'
If you don't see a bench you like send us a request with a picture and we might make you one!
Side Style Choices
Locally made and Environmentally friendly
Solid wood is by its nature an environmentally friendly, renewable resource.
Compared to particle core and MDF veneer furniture which contains high concentrates of formaldehyde and other respiratory irritants, solid wood is far superior. We practice material conservation by reducing our waste and carbon footprint to a minimal level while locally sourcing wood and supporting local Amish families.
Order Tracking & Pickup/Delivery
Once receiving your bench-request we will send you an email or contact you with a custom-link to order your bench. You will then recieve an email with PO# with tracking and instructions on sending deposit. We require 14-21 days to make your unique-handmade furniture once we have received your initial deposit or full payment (via Interac e-Transfer)